Education team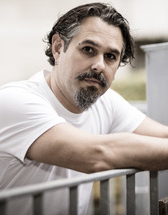 PJ Escobio
Shakespeare Instructor, Director and Theatre Pedagogue
PJ has directed for the English Theatre Frankfurt Huck Finn, Shockheaded Peter (Covid cancelled) and for this season will direct Girl with a Book by Nick Wood.   He is the Artistic Director of Shakespeare Frankfurt, for whom he directed the film Spiritus Vitae, The Breath of Life, and for the 2021-22 season is directing Travelers, Fools and Thieves, Antony and Cleopatra and next years Garden production As You Like It. Other plays he has directed for SF include, Trojan Women by Euripides, Shakespeare's King Lear, Macbeth, Othello, A Midsummer Night's Dream, Twelfth Night, The Comedy of Errors (Covid cancelled) and An Enemy of the People by Henrik Ibsen.    His production of The Pillowman by Martin McDonagh was at the Internationales Theater Frankfurt in the Fall of 2019. From 2015-18 he was the Director in Residence at The LOFT, where he directed Shakespeare in the Garden:Hortus Inclusus,  Shakespeare's The Tempest, Grounded by George Brandt and was the co-creator of Where.  For 10 years he was the Artistic Director of Shakespeare Anyone? founded in New York City in 2005, where he directed, produced and/or performed roles from all but 5 of Shakespeare's plays.  He was the Associate Artistic Director of WordBRIDGE Playwright's Laboratory.  He also cast and directed BFA playwriting thesis projects for NYU's Tisch school of the arts.  He has taught Acting, Scene Study, Stage Combat and Shakespeare courses at the collegiate level as well as high schools and private institutions for over 20 years. He holds a Master of Fine Arts from the University of Missouri-KC in Acting and Directing.
Varvara Pomoni
Actor and Theatre Pedagogue
Varvara comes from Athens, Greece. She has trained in various theatre institutions in Germany, Austria and England on Meisner Technique, Improvisation, Shakespeare's Language and on Meyerhold's Biomechanics & Physical Theatre. She has most recently attended workshops on theatre pedagogics at Theaterwerkstatt Heidelberg and she trains regularly at New International Performing Arts Institute in Berlin.  She has performed in various productions of Shakespeare Frankfurt having played the roles of Kent (King Lear), Lady Macbeth (Macbeth), Emilia (Othello), Aslaksen (An Enemy of the People) and Hippolyta & Fairies (A Midsummer Night's Dream). Currently, she plays the role of Cleopatra at Shakespeare Frankfurt's production of Antony & Cleopatra for the International Theatre Frankfurt and she also performs in Huck Finn, a play for young audiences produced by The English Theatre Frankfurt where she plays the roles of Widow Douglas, Aunt Sally, Woman and the Duke.
Keith Wilson
Singer, Actor, Choreographer, Theatre Pedagogue
Keith is a native Tennessean, former fourth grade educator, and currently resides in Germany.
He is a successful working singer, dancer, actor, choreographer, and educator. Keith has a diverse educational background with diplomas in Musical Theatre (American Musical & Dramatics Academy), Speech & Theatre (Austinn Peay State University); Elementary Education (Austin Peay State University), and ESL Training Certification (Cambridge University, England).
He has received accolades for his performances in the German productions of The Lion King and Starlight Express amongst many others. He has also appeared in European productions of the opera Porgy and Bess. Choreography credits include Some Like It Hot (Anhaltisches Theater Dessau), La Cage Aux Folles (Associate Choreographer and Dance Captain), Aint Misbehavin' (US), and Jesus Christ Superstar (US) amongst others. Mr. Wilson´s professional choreography credits for youth productions in the United States include school productions of Will Rogers Follies, Grease, Once on this Island, Guys & Dolls, and Little Shop of Horrors.
In Frankfurt, Keith appeared in King Lear for Shakespeare Frankfurt and plays the role of Jim in the English Theatre Frankfurt´s youth production Huck Finn. He joined the theatre´s education team as a theatre pedagogue in 2021.
Evan Schweitzer
Actor and Theatre Pedagogue
Evan Schweitzer was born and raised in Brooklyn, NY with a stint in Milford, PA. Performing has always been a part of Evan's life. His first Broadway show was a huge family outing to see 
Fiddler on the Roof
. From what his mom tells him, he looked at her and said: "Mommy, I want to be up there." His fate was sealed.
He has been a professional actor since he was a teenager performing in various musical and non-musical theater. He has performed with TheaterworksUSA, New England Shakespeare Company, Spontaneous Shakespeare Company, Trap Door International (an extension of Trap Door Theatre in Chicago), Gorilla Rep and more. Evan received his degree in Theatre Arts from Rutgers University and has studied at Upright Citizens Brigade and the Barrow Group in NYC, and St. Mary's University in London. In 2012 he moved to Barcelona and received his certification in Teaching English as a Foreign Language. While in Barcelona he joined Barcelona Improv Group (BIG) and began performing, directing, and teaching with them. He was also involved in several film projects, commercial work, voiceover projects, and theater projects. Since 2017, Evan has lived in Frankfurt. He's been performing and teaching with TLS Frankfurt and other improvised projects such as Dangerous Play: Neil Simon and Dangerous Play: Agatha Christie. He has also continued to teach English to various levels including Abitur Preparation, Business English, Conversation, Presentation Preparation, as well as group classes of all ages including kids.
Throughout the year, Evan is traveling around Europe attending international improvisation festivals such as BIG IF in Barcelona. Additionally, he teaches improv at the Rutgers Summer Acting Conservatory and various theater workshops through The English Theater Frankfurt. He is currently touring primary schools in Germany with Galakto-logisch with the cabaretist, Malte Anders as well as performing in the children's musical The Little Red Dragon at the English Theater Frankfurt.
Allix James
Actor and Theatre Pedagogue
Allix trained in acting at Webber Douglas Academy in London. He worked for many years as an actor in the UK, performing both in theatre and film. He has also worked in the field of education as a drama tutor as well as years of experience creating and running theatre workshops, in both the UK and Sweden. He is a playwright; his first production Dark in The Water was performed at the White Bear Theatre, London summer 2018; the White Bear went on to produce his next play Valhalla (January 2019) which was then transferred to this year's Brighton Fringe. Valhalla will be transferred again as Allix continues with his other writing projects. Allix loves working as a pedagogue at the English Theatre, and particularly enjoyed his title role in Claire Selby's children show Little Red Dragon (2018/19).
Elena Lenk
Actor and Theatre Pedagogue
Elena (she/her), is a Welsh/German theatre-maker and pedagoge. She was born and raised in FFM's very own Nordend and began her theatrical journey here at the English Theatre. Performing in annual musicals on their stage, her debut was in 2007 as a Munchkin in a Junior production of the Wizard of Oz. This hobby slowly transformed into her career after she left Frankfurt and moved to the UK. There, she studied Drama and Theatre at the University of Kent, focusing both on Applied Theatre as well as Theatre Production and Design. Simultaneously, she worked first as an usher, then as a Creative Learning Assistant at the Gulbenkian Theatre, Canterbury. Soon after she joined Mendips Theatre Company and together they created a powerful coming of age piece called BIGMOUTH. In addition to this, she also produced, designed and co-directed a noir murder mystery parody which was called A Shadow Over Paradise. Both Bigmouth and A Shadow were debuted on the Gulbenkian stage and the former was being re-worked to be taken on tour in 2020. Currently she is working as a assistant to the props and costume department here at the ETF. Additionally, she works as a freelance theatre pedagogue, teaching Applied Drama workshops at the English Theatre Frankfurt and at Frankfurt International School. She is absolutely ecstatic to be continuing her creative journey back where it all started and hopes to inspire young people in this venue just as she was inspired at the tender age of 11.
René Marie Becker
Actor and Theatre Pedagogue
René Marie Becker is a well-rounded theater professional, originally from Upstate New York. She earned her degree in Theater at Nazareth College of Rochester and moved to New York City where she 
joined the DAP Ensemble, a group of Directors, Actors, and Playwrights from the New School's Actors Studio. In addition to performing as part of their acting company, she went on to serve as their Producing Director for nearly 2 Years. René later began working with The Gallery Players in Brooklyn and served on their Board of Directors as well as Producer of their annual Black Box New Play Festival until leaving for Germany in 2007.  
After moving to Frankfurt, René co-founded Theatre Language Studio (TLS) Frankfurt, an English language production company and Theater School in Frankfurt am Main. On top of her on-going work as Producing Director, Performer, and Instructor at TLS, she has also taught Drama club at the Strothoff School, coached local improvisation and acting troupes, and developed a literacy project aimed at bilingual children, Storytime with Rita Storee. Complementing both her theater degree and practical production experience, René has studied improvisation with iO Chicago, Imprology, The Maydays, Fabio Marcioni, Lee White and Anundpfirsich.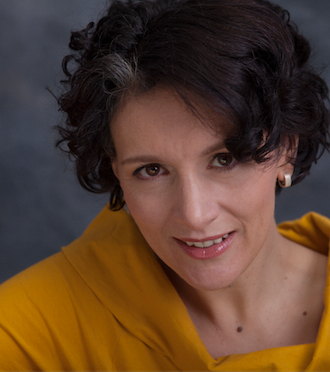 Tracey Grey
Actor and Theatre Pedagogue
Tracey Grey trained at the Guildford School of Acting specialising in musical theatre and started her career touring on musical and dramatic stages in the UK. Productions include an off-musical, "Travellers" premiering at the Covent Garden Festival and Blood Brothers a the Phoenix Theatre, London. Tours include, On the Razzle by Tom Stoppard  and the musical the Red bard Murder, where she played the title role of Maria. Tracey also toured as solo-singer with the Cliff Longhurst Bigband. 

More than half her professional life has been in Germany where she has continued to successfully work as a voiceover artist, actress, director and theatre educator. In addition to performance work, she founded Stagecoach Theater Arts in Frankfurt in 2004. Currently, she runs her own studio for private voice and acting coaching, specifically supporting young performers through the highly competitive process of drama school auditions at renowned schools worldwide. Tracey Is co-founder of Shakespeare Frankfurt (with PJ Escobio) and Production Manager for the annual open air 'Shakespeare in the Garden' performances in cooperation with the Frankfurt Botanical Gardens, and since 2018 she has been teaching IB theatre part-time at local international school.