Cast – Strangers on a Train
Timothy Allsop  (Robert Treacher)
Timothy Allsop trained at the Guildhall School of Music and Drama. He recently finished filming on a new BBC project, The Detectorists, starring alongside Mackenzie Crook. His recent theatre credits include Richard in Richard III and Horatio in Hamlet (Guildford Shakespeare Company); Roger Bannister in The Four Minute Mile (Oxford Playhouse); Thomas Becket in Murder in the Cathedral (Oxford Playhouse) and Roland in Moira Buffini's Blavatsky's Tower. Other credits include Helen (Shakespeare's Globe); James in Tom's Midnight Garden (Manchester Library Theatre) and he was part of the company in Therese Racquin (Royal National Theatre). Film credits include UKMTO officer in Captain Phillips and the lead role in The Outsider.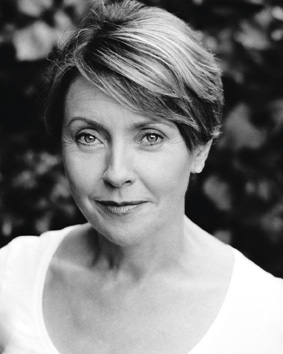 Karen Ascoe (Elsie)
Karen trained at the Guildhall School of Music and Drama, where she won the Carleton Hobbs Award. Most recently Karen played Rebecca in Pinter's Ashes to Ashes and Jackie in new show Jackie the Musical (set to tour UK in 2015).
London Theatre: Mrs. Radfern in Priestley's Laburnum Grove (Finborough); Mrs. Darling in Peter Pan (Kensington Gardens); Artefacts (Bush Theatre and Off Broadway); The Years Between (Orange Tree); The Letter (Wyndhams); for Shared Experience, Anna Karenina, After Mrs. Rochester (Lyric Hammersmith, Tricycle, UK and International Tours); Ivanov, Much Ado About Nothing (Strand Theatre); A Shayna Maidel (Ambassadors); Three Viewings (New End); the jazz-theatre piece Out There (Riverside Studios).
Other favourite theatre includes: Footloose (UK tour); Adam Bede, The Case Of Rebellious Susan (Orange Tree); Perfect Days, Extremities (Derby); Loot, Glass Menagerie (Worcester); How The Other Half Loves, Season's Greetings (Sonning).
Recent television work includes: Cuckoo, W1A (BBC); Obsession: Dark Desires (October films); Emmerdale, Peep Show, The Taking of Prince Harry, Casualty, Doctors, Trinity, The Bill, Eastenders, The Armando Iannucci Shows.
Film: Paper Mask, Loaf, Splitting Hairs. Karen is also a well-established voice-over artist and radio actor. Her radio credits include: Dorine in Tartuffe and Miranda in The Tempest, with the late Sir John Gielgud.
Robert Benfield (Arthur Gerard)
Trained at Webbcer – Douglas. Theatre includes: The Notorious Mrs Ebbsmith (Primavera at Jermyn St Theatre); The While Carnation (Finborough Theatre and Jermyn St Theatre); The Families of Lockerbie, Chicken Soup with Barley (also at the Tricycle); Blithe Spirit and The Importance of being Earnest (Nottingham Playhouse); The Slory of Vasco, Overboard, Summer Again, Macbeth, The Mob, Saint's Day, Engaged, Myth Propaganda and Disaster in Nazi Germany and Contemporary America (Orange Tree Richmond); Pythagoras (Birmingham Rep); Rosencrantz and Guildenstern are Dead, Hamlet, The Norman Conquests, Treats, The Atheist's Tragedy and What the Butler Saw (Belgrade Theatre Coventry); Death in Leicester, Bond's Lear and One Flew over the Cuckoo's Nest (Liverpool Everyman); The Clandestine Marriage, Love in a Maze and Hobson's Choice (Watermill Theatre); Death of a Salesman (Guildford and the Hong Kong Arts Festival); Having a Lovely Time, All Together Now and The Game Hunter (Scarborough Theatre in the Round); Pravda, Comedy of Errors, The Black Prince, Habeas Corpus, Racing Demon, Rattle of a Simple Man, The Three Sisters, On Approval, Pickwick Papers, Merry Wives of Windsor, Neville 's Island, Twelfth Night and The Elephant Man (Wolsey Theatre Ipswich); The Bacchae and Blood Wedding (Royal Theatre Northampton). Tours include: The Seagull (Jackal Prods); The Relapse and Charley's Aunt (Cambridge Theatre Co).
Television includes: The Widowerer, Sherlock, Law and Order, Def 11, Doctors, Emmerdale, Funny Man, Indelible Evidence. Short films: The Line, Pipe Up, Les Miserables, The Final Shot, Tower Bridge Project.
Radio includes: The Screwtape Letters, The Railway Children, Narnia Chronicles, Ben Hur, Oliver Twist, The Secret Garden,Les Miserables, Bonhoeffer, A Christmas Carol, Under Drake's Flag, C.S. Lewis at War.
Rob Heanley (Myers)
Rob trainet at R.A.D.A. Theatre credits include: Lord Govenor in The Witch, Ain in To The Green Fields Beyond, Corporal Ironshirt in The Caucasian Chalk Circle, Eddie Loomis in Quartermain's Terms, Private Albert Brown in Journey's End (Duke Of York's Theatre); Piero in The Revenger's Tragedy (Southwark Playhouse); Frederick in The Wonder (Other Theatre Company); Thomas Lebel in The Night Chauffer and Joseph Molyneux in The Black Diamond (both Punchdrunk).
Film credits include: The Quiet Assassin (Random Eye); Cards On The Table (short) and Patiala House (Bugle Boy Films). Television work includes: Foyles War (Greenlit Prods for ITV); Spooks (Kudos/BBC); Hunted (Kudos/HBO/BBC) and Death in Paradise (Red Planet Productions).
Alex Mann (Guy Haines)
Alex trained at LAMDA. Theatre credits include Dunsinane (RSC/NTS); Shakespeare in a Suitcase (RSC); The Miser (Watermill) and Chavs (Lyric Hammersmith). Television includes Hustle (BBC), At Home With the Georgians (BBC).
Radio includes Dunsinane (BBC Radio 3). www.themarkhamagency.com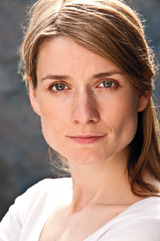 Augustina Seymour (Anne)
Augustina trained at the Guildhall School of Music and Drama. Theatre includes The Nutcracker (Nuffield); The Country (Red Dog); Hitchcock Blonde (Hull Truck), A Dolls House, Colder than Here and Roma and The Flannelettes (Theatre by the Lake); Richard III and Hamlet (Guildford Shakespeare Company); Shore/Littoral (Riverside Studios); Much Ado About Nothing and Hercules (Grosvenor Park Open Air Theatre, Chester); Crown Matrimonial (No 1 Tour); Saraband (Jermyn St Theatre); Romeo and Juliet, King Lear and A Christmas Carol (American Drama Group Europe); Gaslight, Chapter Two and Marking Time (Frinton Summer Theatre).
Short film/TV includes Long Walk Home (De Warren Company); The London Affair (Pilot-Grass Roots Media); Girl In A Yellow Dress (Compos Mentis Productions); Postcards From London (Underdog Productions) and Neighbours (NFTS).
James Sheldon (Bruno)
Playing Charles Bruno in Strangers on a Train is James Sheldon's first professional appearance after leaving Rose Bruford in 2014. Before enrolling in drama school James performed at Pendley Shakespeare Festival in William Shakespeare's Richard III as Dorset. His credits whilst at Rose Bruford are: Soranzo in John Ford's Pity She's a Whore, Willy Wax in Clifford Odet's Rocket to the Moon and King Henry VIII in Howard Brenton's Anne Boleyn. James is overjoyed to be playing the role of Charles Bruno and wishes to thank all those involved.